Prime Color
Capture your vision. In stunning color.
Recorded in 1080p at 250 FPS
Recorded in 1080p at 250 FPS
Motion capture has never looked better. The Prime Color is fully image and color corrected to deliver a pristine reference image. Fast enough to capture any motion, in any environment.
Data compression is handled on board the Prime Color, rather than on the PC—simultaneously lowering latency and improving video quality. Intraframe compression means that each and every frame of video contains it's own information, providing the best possible image.
20 MB/s up to 1 GB/s to achieve ideal data rates and capture quality. Up to 8 cameras via 10 Gb/s link can be used simultaneously. Direct to PC recording allows for longer recording sessions.
Recorded in 540p at 500 FPS
The Prime Color can capture your content at 1080p (250 FPS). Advanced windowing provides for recording capability at 720p (360 FPS) and 540p (500 FPS) as well.
Recorded in 1080p at 250 FPS
Capture every angle of your subject in motion for complete analysis and artistic expression. Motive allows automatic syncing of up to 8 Prime Color cameras to enable multiple views and creative compositions.
We custom design our own super low distortion, "fast glass" lenses, which include wide band anti-reflective coating for increased light transmission, yielding larger volumes and cleaner data. Alternate between IR and visible spectrum imaging with our Filter Switcher technology, or select a band-pass filter to eliminate interference from other light sources even more thoroughly.
The Prime Color is compatible with 1 inch, ⅔ inch, and ½ inch lenses, enabling creative expression and matching your Prime Color to your technical needs. Lenses with smaller image circles limits the maximum resolution possible on the Prime Color. Other lenses available by request.
Lens
Mount
Image Circle
Max Resolution
12 mm
C
1 Inch
1080p at 250 FPS
6.5 mm
C
⅔ Inch
720p at 360 FPS
8 mm
5.5 mm
3.5 mm
CS
½ Inch
540p at 500 FPS
The perfect companion to the Prime Color, the eStrobe allows you to stop motion like never before. This powerful LED light strobe syncs to the Prime Color allowing for maximum efficiency and features global shutter control for precise light management. Multiple eStrobes can be combined to increase the overall light output for your recording session.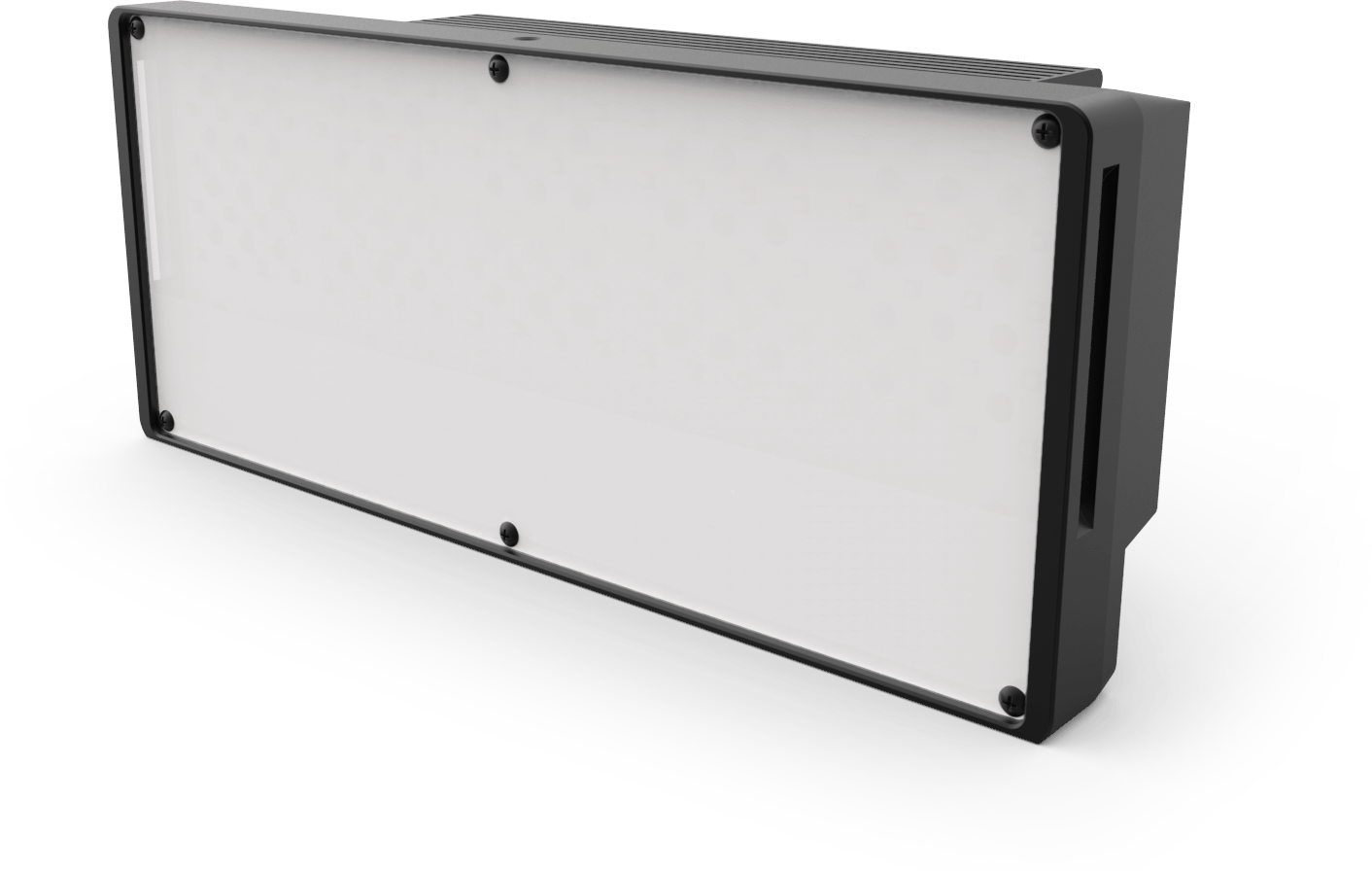 Tech Specs
Dimensions
Width: 11.7 inches (29.8 cm)
Height: 5.0 inches (12.6 cm)
Depth: 3.9 inches (9.9 cm)
Weight: 6.4 lbs (2.9 kg)
Mounts
1/4"-20 (×2)
3/8"-16 (×1)
Status Indicators
Power
Over temperature warning
Illumination
100 High-power white LEDs
4000 K color temperature
200 Watt maximum average power
Dynamic power control
Operation
Minimum input frequency: 30 Hz
Maximum input frequency: 1000 Hz
Minimum strobe on time: 50 us
Continuous illumination: < 60 Hz
Strobed illumination: >= 60 Hz
Input & Output
RCA sync input (non-isolated)
RCA sync output (non-isolated)
Power
External AC/DC power supply (48V @ 4.0A)
Cooling
Internal fans (×2)
Learn More
Bring the camera to view in software and optimize camera settings for aiming with one button press. Aim Assist enables a single operator to configure a system in minutes, without ever touching the software interface. Try Demo
Like the Prime series motion capture cameras, the Color is powered by PoE+ by way of a simple ethernet cable—simplifying setup and allowing simple integration with your existing motion capture setup.
All Prime series cameras can work together in one seamless system.
Synchronize to almost any signal or source with the eSync 2. Cameras can be in sync to sources such as a professional video Genlock signal, and can also be triggered to record from general purpose inputs and software commands. Use the sync output signal or trigger with a DAQ for biomechanical force plate data alignment. Highly accurate frame timing can also be achieved with SMTPE Time Code for ease in editing and logging.